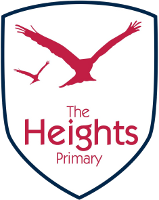 The controversy surrounding The Heights Primary serves to highlight deficits in democratic processes that people not just within Reading, but I suspect UK-wide are struggling with.
In Mapledurham in particular, it seems like there has been a perfect storm of obstacles that have stopped the development of a new school.
For starters, Mapledurham is the smallest ward in Reading, with a single Councillor to represent it. All other wards in Reading have 3 Councillors to fight their corner. Whilst Mapledurham parents have been screaming for years about the need for more school places, having but one voice on Reading Council has not been in our favour.
Then there is the fact that Mapledurham is a safe Conservative seat whilst the Council is held by Labour. Might this partially explain some of the lethargy and lack of leadership that the Council has displayed for years in failing to address the growing educational gap in Mapledurham?
Add to this that the Education Funding Authority (EFA) has been secretive to say the least. Their reasoning for 'limited consultation' with the local authority when buying the High Ridge site was so as not to get caught in a competitive bidding war in the open market. This approach may be appropriate in many other communities, however, when the local authority actually owns or controls some of the potential sites for the school, this is a ridiculous state of affairs.
If it had not been just taken as gospel that MPF was not available – perhaps if residents had been consulted first? – could Reading Borough Council have privately come to an agreement with EFA in order to achieve a fair market value for the land?
Even now, though the community voted fairly and transparently during the consultation for where they want The Heights Primary to be situated, that is still no guarantee that the EFA will pursue the Mapledurham Playing Fields option. Following the publication of the results of the consultation it would be nice to know the position of our elected representatives.
Cllr Isobel Ballsden – Mapledurham's only Councillor – is in an understandably difficult position. She is now under pressure to argue against allowing The Heights Primary to be developed on MPF, but also to support the overwhelming wishes of the community she serves.
Cllr Ballsden has said that she supports both The Heights Primary and MPF, however she has stated categorical opposition to a school sited on MPF. Specifically that "the school should not be delivered at the expense of MPF"), and, if this public Google group is to be believed, she has told a great many people that  "…my children are too old to benefit from attending The Heights.  My family however will benefit when Mapledurham Pavilion is regenerated."
Statements like this might make residents wonder how much of an open mind Cllr Ballsden is keeping on this issue. As part of the Planning Applications Committee she could potentially halt the school in its tracks. Can she really have her cake and eat it, so to speak? It's difficult to ascertain Cllr Ballsden's current position on this matter. Does she support the wishes of the majority of residents, or does she still think that a school should not be built on MPF?
Furthermore, will Rob Wilson MP, who rightly pledged not to rule out or even express an opinion on any site – but who perhaps forget this commitment to impartiality when he attended the Save Albert Road Park fun day – now lobby EFA privately and campaign publicly to get the school built where the majority of Reading residents have said they want it built?
For all these reasons, I've despaired at how democracy and genuine community opinion seems to have been disregarded when it comes to building a new school in Reading.
But we are where we are.
The education portfolio within Labour-run Reading Council has passed to former Mayor, Tony Jones. This might well bring a fresh perspective and it's my hope that Cllr Jones will set aside party politics and help Mapledurham residents achieve their aims.

It's clear that the Council hold no objections in principle to selling off part of MPF. The Council resolved in 2003 to sell part of MPF in order to raise money for replacing the Pavilion. Some of the Councillors who took that decision in 2003 are still serving on the council now, including the current Leader of the Council, Cllr Jo Lovelock – who ironically was Lead Councillor for Education between 1996-2004.
Given that the majority response from the whole of Reading is supportive of building a school on MPF land, as the ultimate Trustee of MPF the Labour-run Council should be working with EFA.  The proceeds made from a sale of part of MPF coupled with the funds already earmarked for the Mapledurham pavilion would be a great head-start towards either refurbishing the existing pavilion or building a new one. High Ridge was worth £875,000 in 2012 that kind of money would pay for outstanding new facilities at MPF.
Not everybody has a vision of sharing part of MPF to build a new school. There may well be legal obstacles to be overcome. Given the strength of community feeling this would have no doubt been the case whatever the outcome of the vote. To site the school on MPF may take more time, energy, and money than other options, the end result, however, will be a no-compromise modern school fit for purpose for decades to come. Reading residents knew this, and voted for MPF regardless.
I would hope that if all our elected officials – from ward, to Council, to national level – worked together towards the common purpose of supporting the wishes of the overwhelming majority of residents, all legal issues could be resolved far quicker. It's not fair on residents  to on the one hand claim 'leadership' of this issue, but then to clam up when a mandate is delivered to build the school on MPF. Passing the buck to EFA is not leadership. Actually fighting to support the Reading community is.
Awkward catchment arrangements that place primary school kids many miles away from home and at schools not built to hold that many additional children can only last so long. The 'bulge years' that Caversham schools have been asked to endure were never meant to be a long term solution, but the complete dearth of real leadership from our elected community representatives at all levels of democracy, along with an opaque EFA has done nothing but exacerbate the situation.
Our community deserves better than to be treated like this.
We all know the situation is not perfect. The mandate is to build the school on part of MPF. The EFA has the funding and the capacity to help deliver the school. Now is the time for elected representatives, at every level and of all political stripes to show the coordinated leadership needed to face down all the coming challenges and to actually deliver a new school to be proud of.